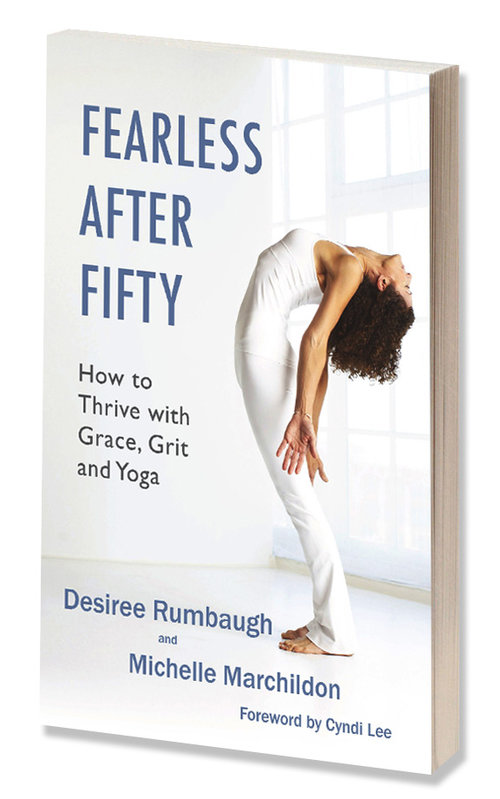 Fearless After 50
In these days when so much about a youthful world is glorified, along comes a courageous new book that shows how to flourish in midlife with yoga. Fearless after Fifty: How to Thrive with Grace, Grit and Yoga is written by two internationally known teachers, Desiree Rumbaugh and Michelle Marchildon, the Yogi Muse. These two women write with a candid, conversational "been there, done that" tone that demystifies yoga and makes you want what they're having.
Enter code DIRECT50 at checkout to receive 50% discount on 10 copies or more.
With a foreword by Cyndi Lee, FAF is endorsed by Ana Forest, Seane Corn, Elena Brower, Colleen Saidman, Amy Ippoliti and a dozen more superstar, internationally-recognized teachers. It is filled with inspiration and instruction, proven, scientifically-based research, and practical advice for how to get that swagger in midlife.
Pricing
Books are discounted 50%, plus $8.95 for shipping, for orders of 10 or more. For less than 10 books, please go to Amazon.com.
Return Policy
If you are not 100% satisfied with your purchase, you can return the product for a full refund.
You can return a product for up to 30 days from the date you purchased it.
Any product you return must be in the same condition you received it and in the original packaging. A printed copy of your original receipt must be included with your return.